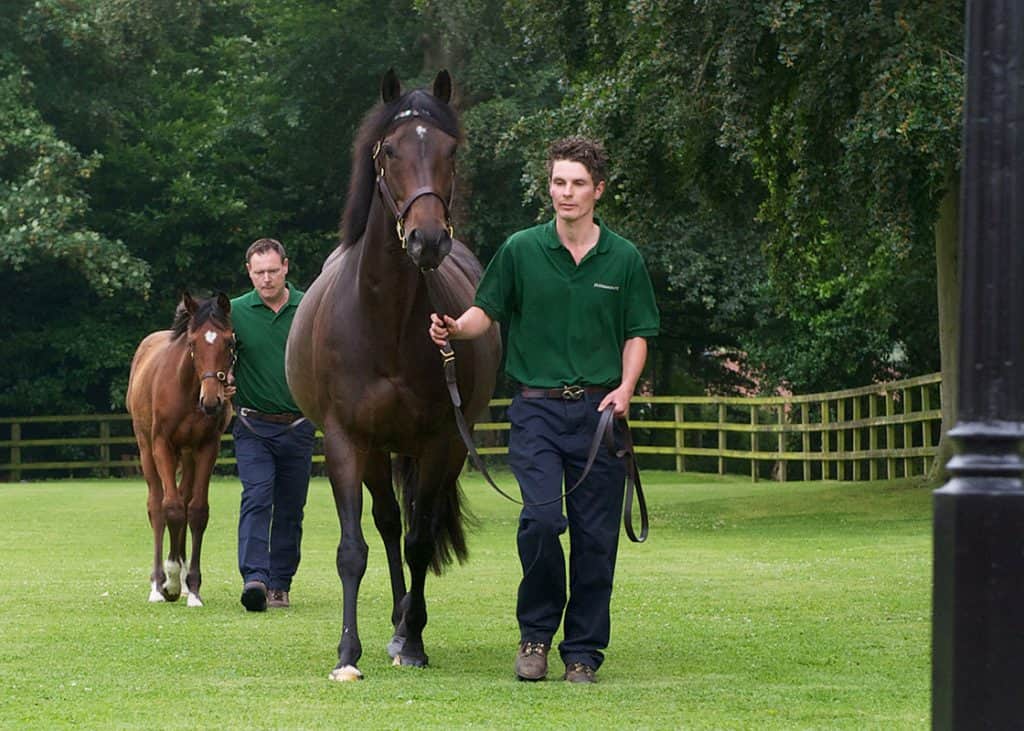 Neil Campbell, Yard Supervisor
What attracted you to Juddmonte or how did you get into the industry?
After returning home from travelling I was looking for an opportunity to get into the racing industry having always been interested in the sport. An application was made and luckily accepted. I have never looked back!
You joined in the capacity of a student, what experience have you gained since joining Juddmonte?
I joined in autumn 2005. After Side Hill was purchased I started as student stud hand to learn about the breeding side of the industry. After several years of working with the breeding stock and gaining foaling experience from working alongside my peers such as Charlie Wood, I have been given greater responsibilities. I moved onto working with the rehabilitation of the older racehorses, eventually managing this area.
What is Juddmonte like to work for or what makes Juddmonte different as an employer?
Opportunities arise and you are encouraged to develop and take the chances to further your learning and development.