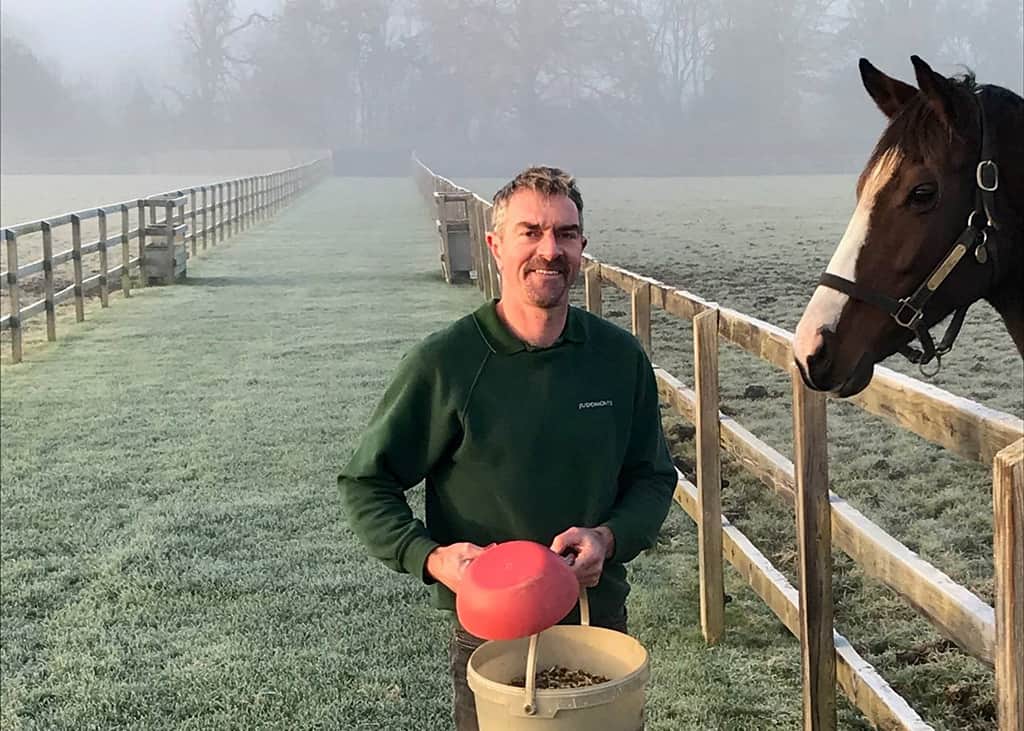 Eric Boumans, Stud Hand
1. How long have you worked for Juddmonte and what does your role involve?
In June 2020 it will be two years since I joined Juddmonte. I am a stud hand, normally at Estcourt Estate near Tetbury but I've also spent some time at Side Hill in Newmarket. Taking care of the horses is the main part of the role, but it also includes maintenance, such as strimming hedges and creosoting fences.
2 . What experience did you have before joining Juddmonte and what experience have you gained since joining?
I worked a season at Stanley House Stud, have done sales work and I own a few broodmares so do some breeding myself. Before that I spent 22 years at a pharmaceutical company on a farm - they had about all the farm animals you can name! You can see why it is so difficult to compete with Juddmonte, as everything here is done the way it should. There are more than enough pastures for the horses, great barns, people and equipment.
3. What advice would you offer someone if looking for an alternative career within the thoroughbred industry?
You have to follow your heart - it sounds like a cliché but I think you have to do what you like most.
4. What qualifications or work experience do you feel are important in obtaining for this line of work?
You have to like animals, like being outside and get along with people.
5. What characteristics or skills do you have that you think help with this type of work?
It's important to be calm and relaxed, and have patience. Learn from others, colleagues or fellow horsey people.
6. What three things would you consider to be an important aspect of your role?
Love of animals
Getting along with people
Adapting things that work well, and learnt to improvise at times