UK
Banstead Manor Stud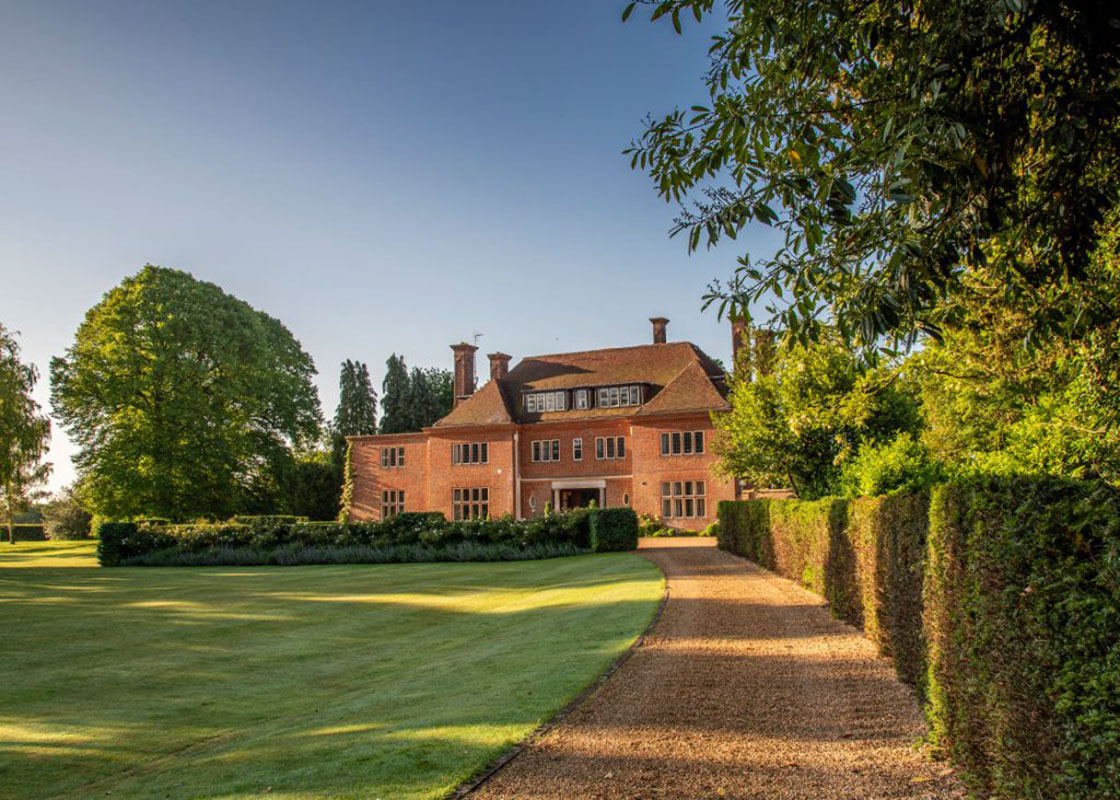 Banstead Manor Stud is the headquarters of Juddmonte's European operation and is situated in the village of Cheveley on the outskirts of Newmarket, Suffolk.
A property with a long and fascinating history, with previous residents including a young Winston Churchill, it was purchased by Juddmonte from the Morriss family in 1987. Henry Ernest Morriss had acquired the farm in 1925 in order to stand his 2000 Guineas and Derby winner Manna, and it began operating as a public stud in 1927. Morriss was chairman and part-owner of the North China Daily News with many business interests in Shanghai, and this oriental influence can still be seen, particularly in the Chinese fertility symbol in the stallion yard and Japanese ginkgo trees at the entrance to the covering barn.
Today, Banstead Manor Stud is a 379-acre property including 262 acres of paddocks, 113 stable boxes and 17 staff houses. It is home to mares throughout the year together with foals prior to weaning, with five foaling boxes in the main yard, supported by an additional 13 stables. Plaques on the foaling boxes identify them as the birthplace of champions Frankel and Kingman, as well as Dansili, one of the most influential British-based sires of modern times. The farm has several additional yards including Nutting Grove and Bushy Wood, each with ancillary services, together with an isolation yard, exercise barns, horse walkers and storage barns.
It is also the base for the European stallions, housed in a purpose-built unit comprising eight large red-brick boxes (in blocks of two), covering barn and supporting buildings.
Juddmonte's European administrative team is based in the former main house, characterised by its tall chimney stacks and mullioned windows, which was built in the late 1920s.
Side Hill Stud
Side Hill Stud is on the periphery of Newmarket with direct access onto the Newmarket Gallops, and is where the majority of Juddmonte's European mares are sent to foal. Purchased in 2004 from then owner Lord Hartington (now the Duke of Devonshire), it comprises 145 acres including 115 acres of paddocks.
There are three yards – Park Top, Cavendish and Heath. Cavendish is the foaling yard with five bespoke foaling boxes and supporting stables.
Many Juddmonte champions have been foaled at Side Hill – including in recent times the great Enable. Further back, another notable resident was Hyperion (born 1930), who spent time at Side Hill following weaning on a part of the stud called the Shepherd's House. He later became one of the most influential sires in history.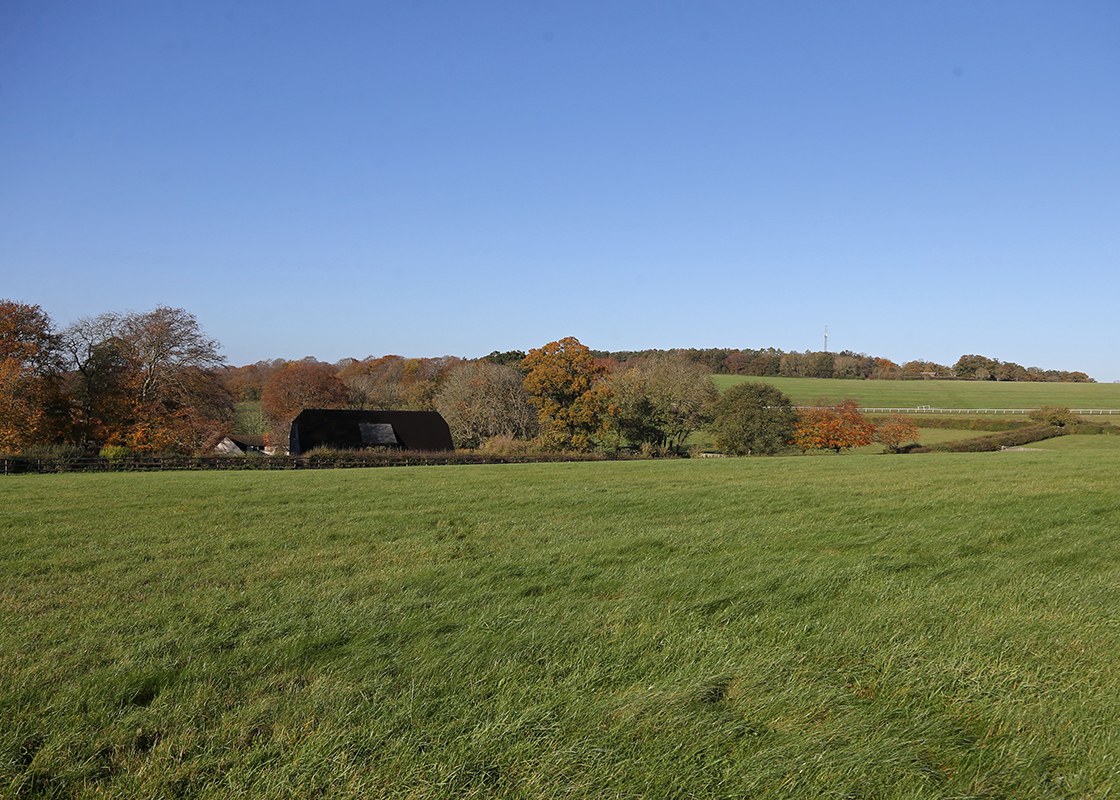 Dullingham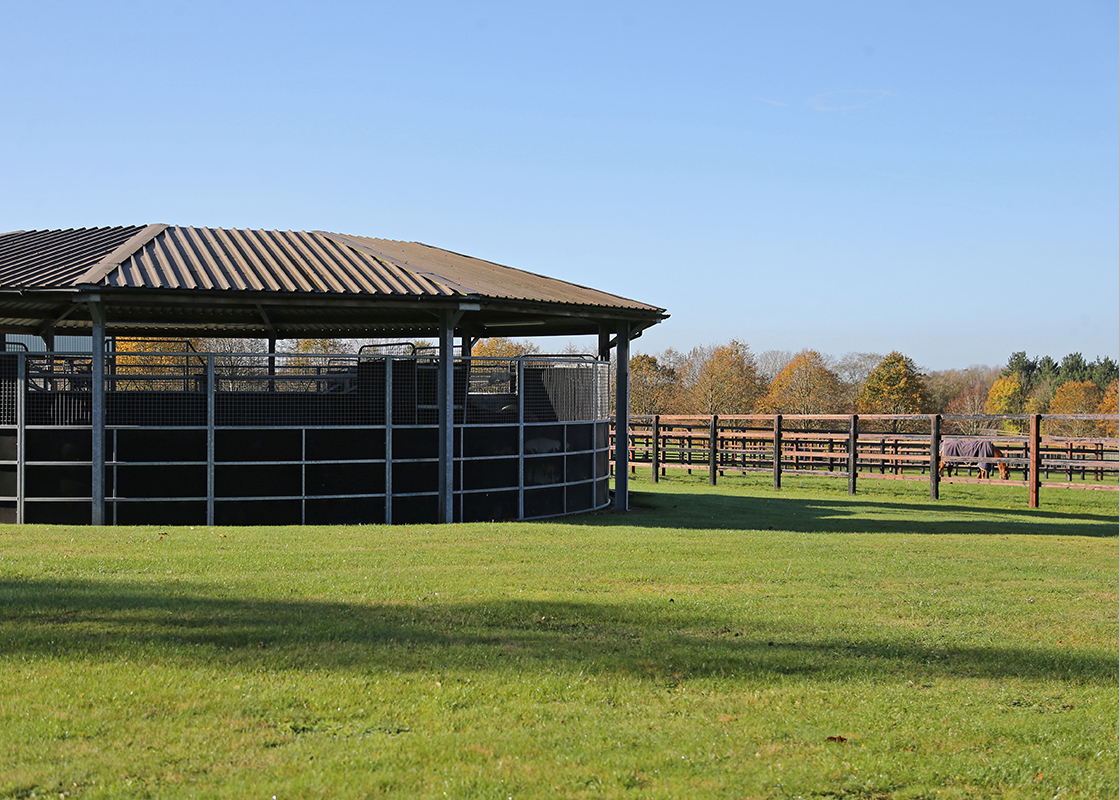 Juddmonte acquired the farm at Dullingham, situated three and a half miles from Newmarket, in 1986. It was formerly known as Eagle Lane Farm and home to a secondary division of Juddmonte stallions, including Deploy. Today it provides a rest and recuperation facility for Juddmonte horses in training.
It comprises 53 acres, of which 35 are paddocks. There are two American barns consisting of 15 Loddon boxes, which were refurbished in 2000, as well as a bespoke foaling unit of four boxes built in 2017, two staff properties and office accommodation.
Estcourt Estate
Estcourt Estate, situated in the heart of the Cotswolds near Tetbury in Gloucestershire, was purchased in 1996 to accommodate Juddmonte's growing broodmare band. It was formerly a traditional farming estate, but was converted to equine use and now consists of three units (Manor Farm, Fosseway and Oak Covert) offering 121 stable boxes all built to Juddmonte's own design.
There are currently 1,571 acres including 897 acres of paddocks and grazing land and 132 acres of parkland, part of which is on the Register of Historic Parks and Gardens. The farm is supported with 15 staff houses, two of which are Juddmonte-built, and an office building located within the sympathetically refurbished Listed Dower House.
The estate has a driveway lined with over 100 mature oak trees leading into the parkland, some of which date back to 1198. Surrounding the main office is a range of traditional farm buildings including a sawmill, old smithy, granary, cow and 'nag' sheds and an old stable block, which have all undergone refurbishment to preserve them for the future. A tributary of the River Avon runs through the estate and offers a wonderful sanctuary for wildlife.
As well as providing good summer grazing for active mares and weanlings, the farm is also home to Juddmonte's retired broodmare band as well as a number of foster mares.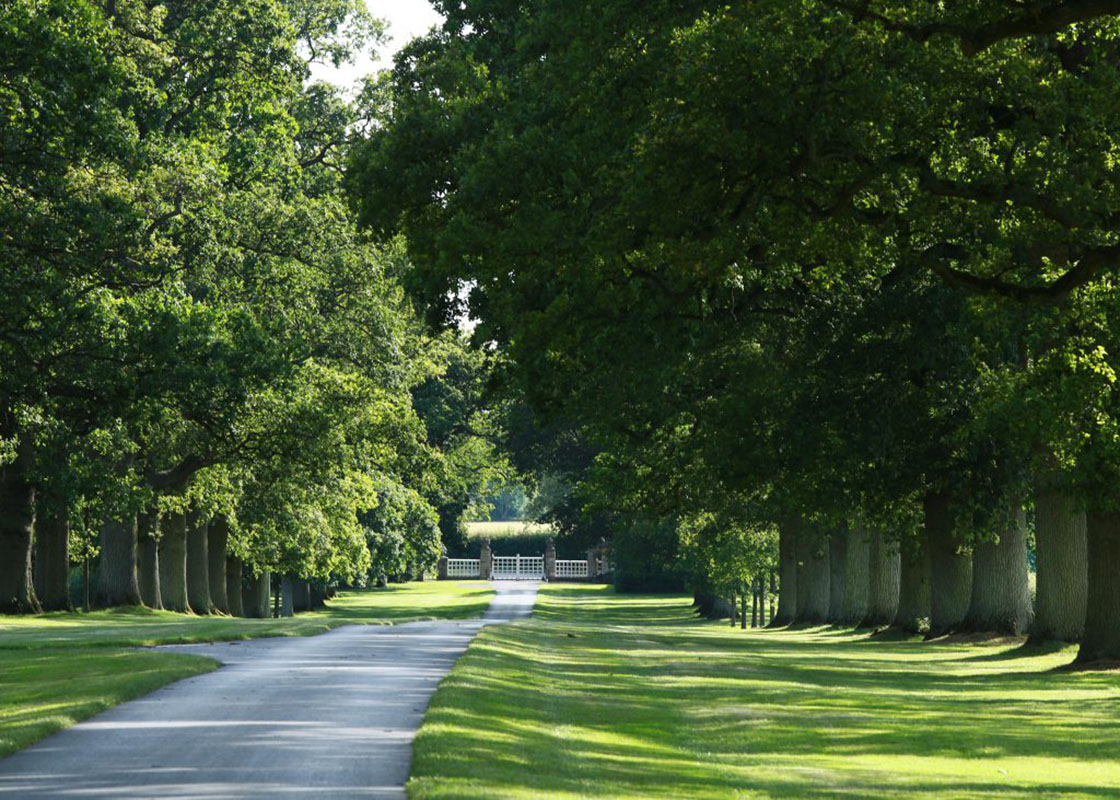 Ireland
New Abbey Stud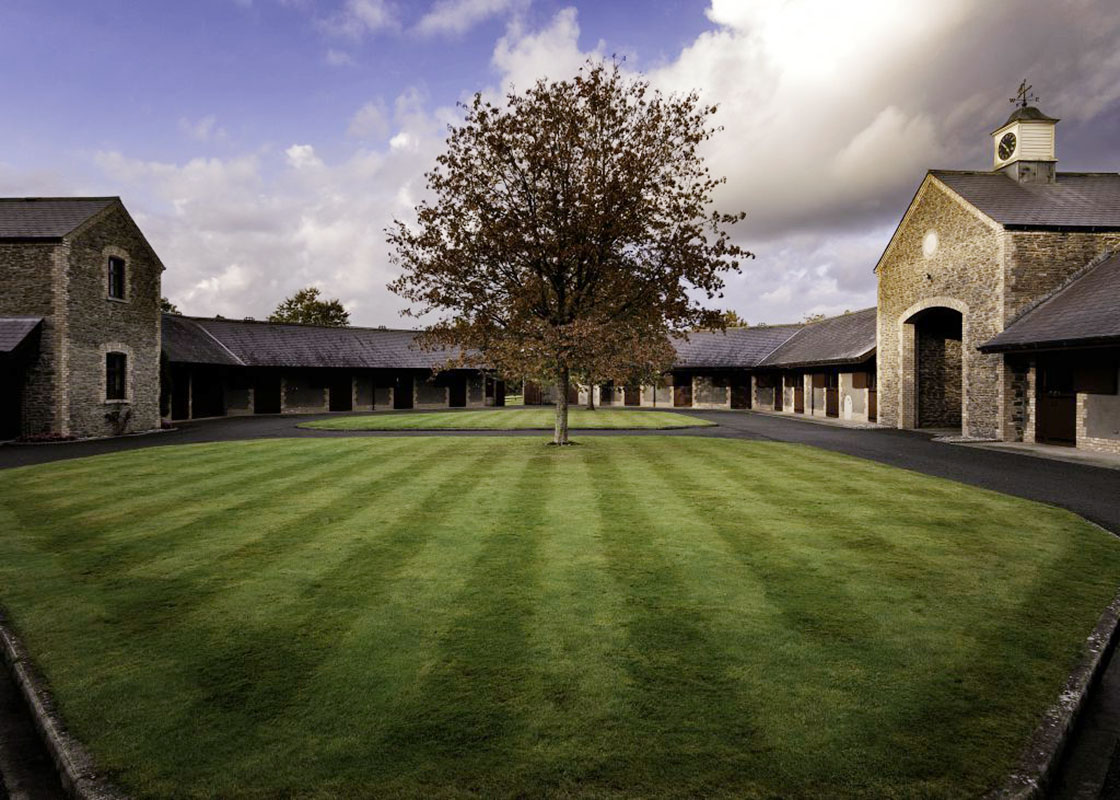 New Abbey Stud is situated close to Kilcullen in County Kildare, Ireland. The property dates back to 1486 when the Monastery of Kilcullen was founded on the banks of the River Liffey. After the dissolution of the Irish Monasteries in the 16th Century, New Abbey became a private residence.
The farm was purchased by Juddmonte in 1990 and consists of 536 acres, of which 386 are paddocks, and is used for autumn and winter grazing for weanlings, summer turnout for backward fillies and as the base for Juddmonte mares visiting Irish-based stallions.
The farm was redeveloped by Juddmonte, building stable yards at Greenfield, Newton Villa, Abbey yard and Nicholastown. There are now 104 stable boxes, as well as a main house positioned in a commanding position overlooking a lake and gardens adjacent to traditional stabling and the newer boxes at Abbey yard.
Ferrans & Culcor
Ferrans Stud near Kilcock in County Meath, Ireland, was purchased in 1982 from the German industrialist Dr Herbert Schnapka, with Culcor added in 1998. Today it is where all Juddmonte's European yearlings are broken and ridden prior to them being moved into training.
The combined acreage is 694 acres, with 555 acres used as paddocks, and there are seven staff houses and an office building to support the 159 stable boxes.
The boxes are located in six defined areas, with the barn at Culcor being built by Juddmonte. There are additional ancillary buildings to serve the boxes including a round and straight gallop to exercise and train the youngstock.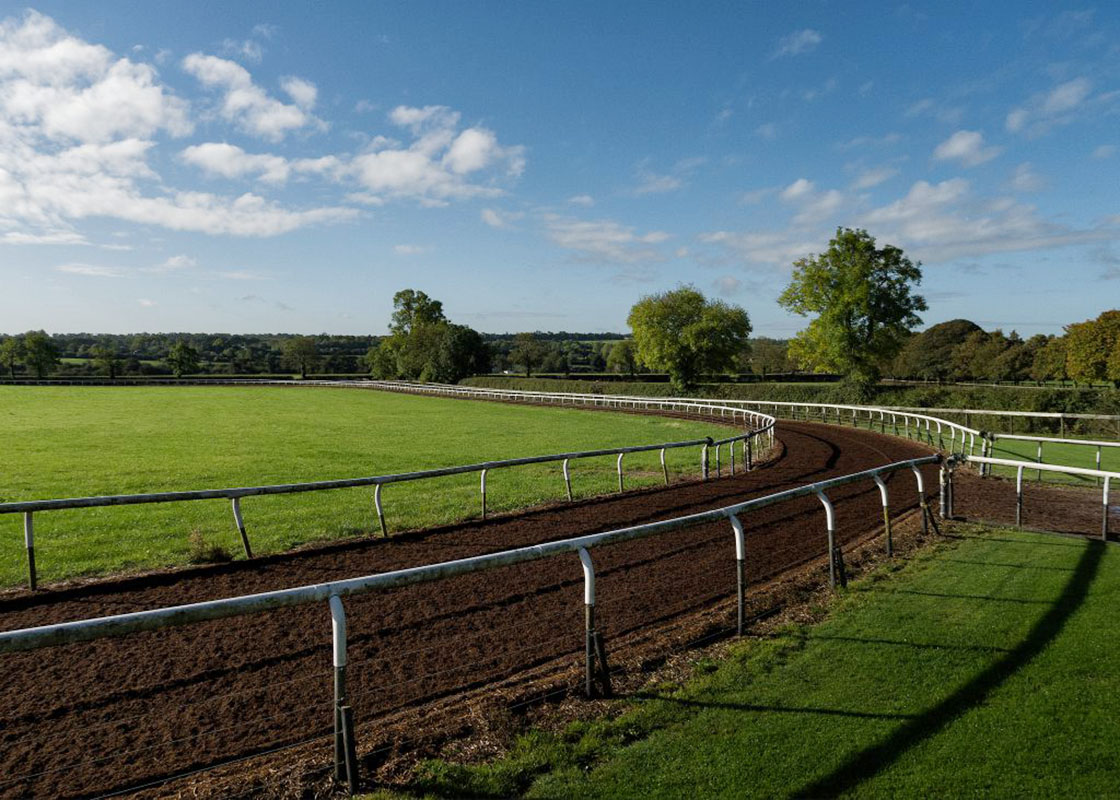 USA
Juddmonte USA Farm 1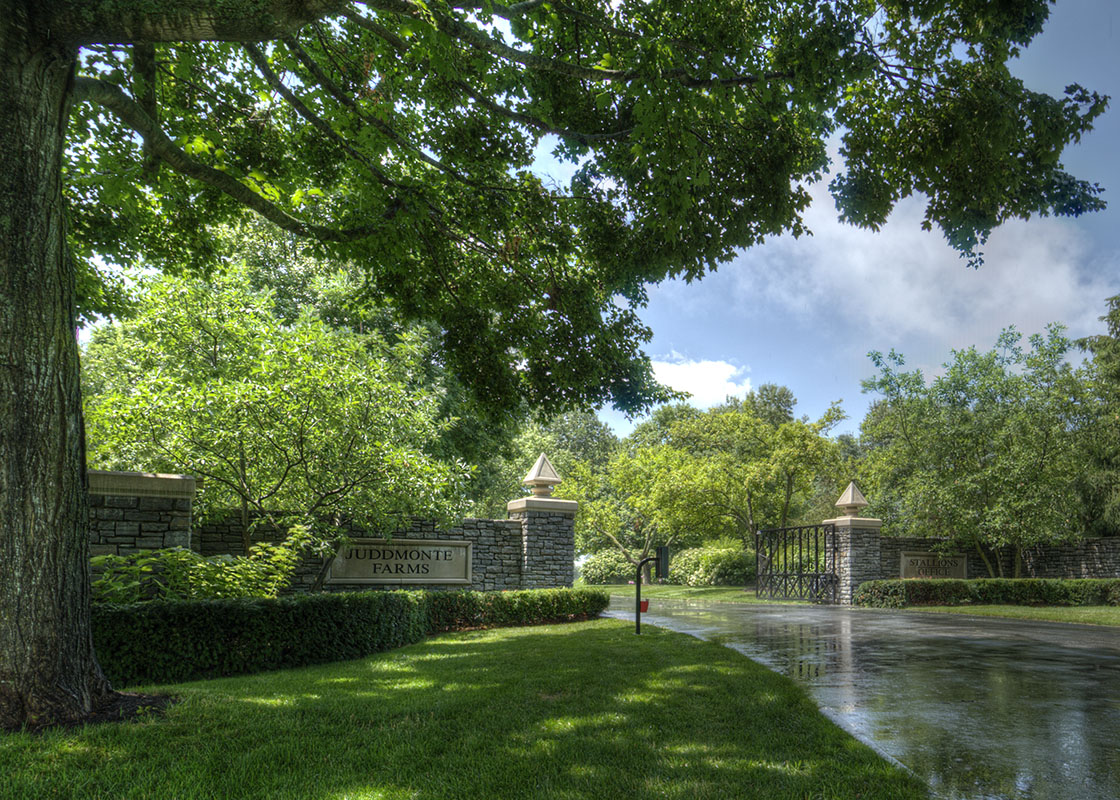 Juddmonte Farms USA is located just south of the city of Lexington, Kentucky, approximately 10 miles from Blue Grass Airport. The original property was purchased in 1982 in a package including Ferrans Stud in Ireland from the German industrialist Dr Herbert Schnapka.
Today, the property encompasses two farms within four miles of each other, together comprising just under 2,000 acres, of which 1,584 is pasture. Farm 1 includes a stallion complex, main residence and the offices for Juddmonte's US administrative team. It is also where all Juddmonte's US yearlings are broken, and incorporates yearling barns, a training barn, arena, treadmill, horse-walkers, track and gallops. The Sither property, also part of Farm 1, is used as a quarantine area for horses coming off the track, and there is another a quarantine barn generally used for imports and exports.
Fox Hollow is used for the turnout of mares during the summer and fall months once foals are weaned.
Juddmonte USA Farm 2
Farm 2, which is four miles from Farm 1, is primarily used for foaling mares and their foals until weaning. They are moved here from Farm 1 as it gets closer to the breeding season.
Totalling 686 acres, this nursery was purchased in 1982 with an additional 106 acres added in 1985. This particular tract of land was previously home to one of the most successful Standardbred farms in the world.
The gently rolling hills of Farm 2 is ideal for young stock. This section of land also boasts beautiful five-acre pond teeming with wildlife.
There are two state-of-the-art temperature controlled speciality care barns for horses that require special attention and all of the foaling mares.
Farm 2 has been home to every US homebred throughout the years.