Current activities
Juddmonte's activities embrace every stage in the life of a racehorse from birth to training, from racecourse to retirement.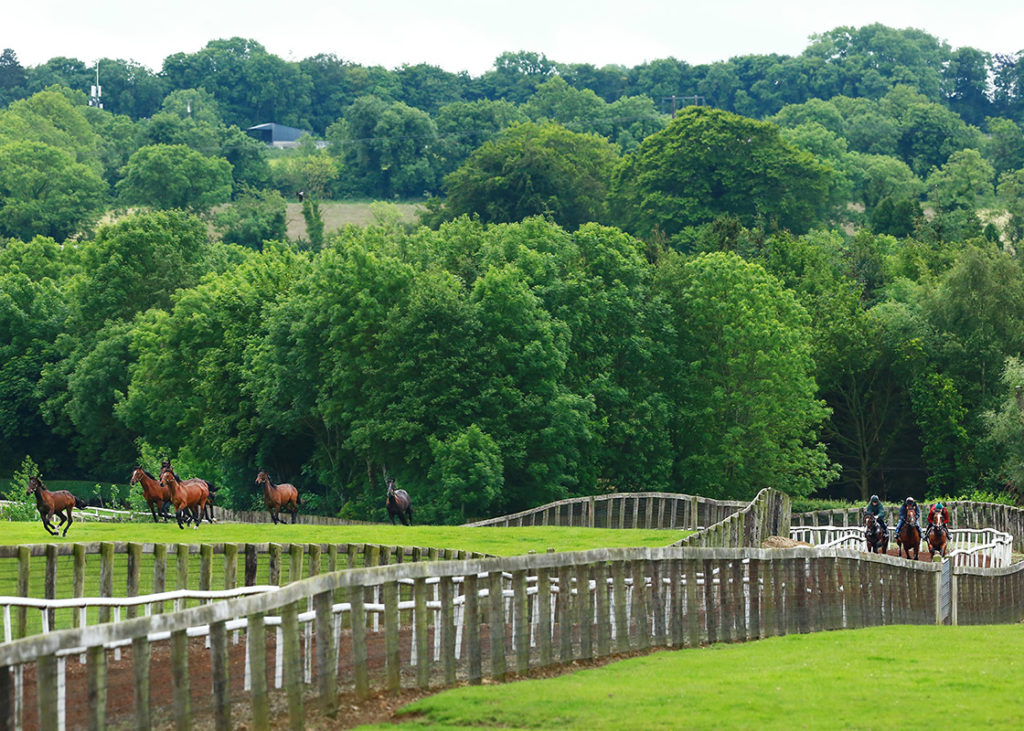 Juddmonte today owns approximately 200 broodmares across its farms in the UK, Ireland and the USA, with approximately 150 foals born each year and 250 horses in training worldwide.
We employ a total staff of some 250, with our UK headquarters based at Banstead Manor Stud near Newmarket, our Irish headquarters at Ferrans Stud, County Meath, and our US headquarters near Lexington, Kentucky.
Led by experienced and knowledgeable people, most of whom have been with the business for many years, Juddmonte adopts a distinctive process where, at every stage in its preparation to be a racehorse, foals, yearlings and two-year-olds are nurtured in the best environment for their stage of development. All the yearlings are broken and ridden away in-house prior to going into training. We employ 17 trainers worldwide to develop and nurture them during their racing careers until such time as they are retired to stud or sold.
Our focus has been on a small number of stallions and a select group of broodmares. Juddmonte currently stands a roster of five stallions in Europe, welcoming around 700 mares annually. Our client base ranges from traditional owner/breeders to commercial breeders and agents looking to sell.
The key importance has always been on the broodmare band and the quality of Juddmonte's Green Book of broodmare pedigrees, developed and nurtured for over 40 years by Prince Khalid. This Green Book has been instrumental in the development of Juddmonte's stallion rosters and, conversely, the impact of the stallion rosters on the Green Book is similarly vital. It is very much a family affair with our stallions being homebred to at least two generations and, in the case of Expert Eye and Bated Breath, four generations. Homebred stallions have been responsible for over one-third of Juddmonte's 100+ homebred Gr.1 winners.
Juddmonte sells a select group of horses in and out of training as well as some breeding stock each year to maintain overall numbers at a manageable level.
As part of a continuing commitment to supporting the racing industry, Juddmonte also sponsors an international portfolio of five Group/Grade 1 races and one Group 2 race annually.