Race sponsorship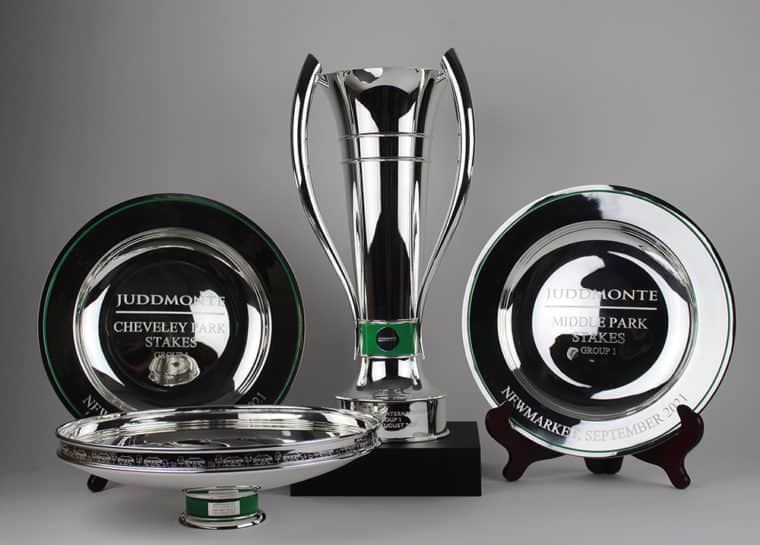 Juddmonte trophies 2021
Supporting racing at the highest level
Juddmonte recognises the importance of supporting the racing and breeding industries and is committed to a sponsorship portfolio of top-class races across the UK, Ireland and the USA.
In Europe, our portfolio is headed by the £1 million Gr.1 Juddmonte International at York, which Juddmonte has sponsored for over 30 years, and in the USA by the Gr.1 Spinster Stakes at Keeneland, sponsored since 2005.
Juddmonte welcomes the British Horse Racing Authority's initiative to programme over 60 new, high-value developmental races. This is a significant and important step by the racing industry to encourage young horses to race in Britain and it is an initiative which Juddmonte is delighted to support, together with Darley, the BHA and hosting racecourses. Juddmonte are sponsoring 20 two-year-old restricted maiden and novice races with prize money of £30,000 each in 2023.