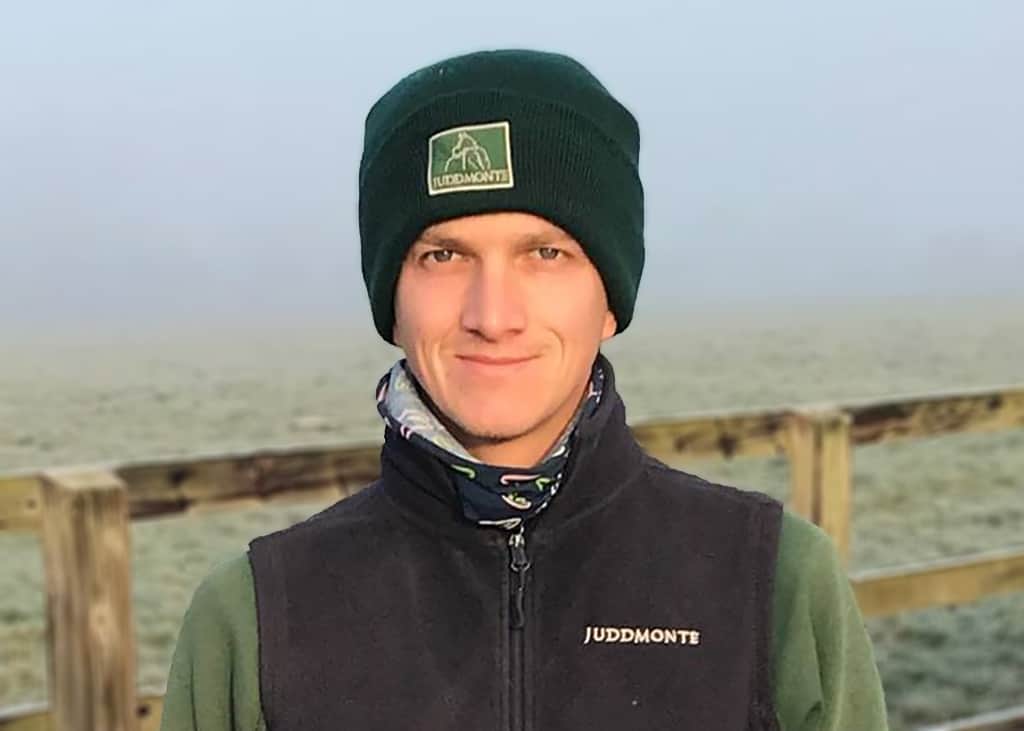 Louis Raymont, Second Person
How long have you worked for Juddmonte and what does your role involve?
I have worked here since October 2014. Day-to-day jobs are caring for the horses, mucking out or skipping out, maintenance of the paddocks and keeping the estate tidy during the summer months.
What experience did you have before joining Juddmonte and what experience have you gained since joining?
I had previously worked for two private stud farms but I had little foaling experience. I have now gained experience with the foaling of foster mares and have attended various courses.
What advice would you offer anyone looking to start a career in the stud industry?
If you love horses it is a good career and you can move up the ladder. Juddmonte is a great place to work as you can follow the horses from foals to returning to the stud as a broodmare or a stallion. Attending any equine courses is of huge benefit especially those run by The National Stud.